Instead of minecraft who has workbench to craft your tool and item. In Citywars Savage each crafting table is called a manufactory and each of them craft different thing.
By example
The saw transform log into plank
The grinder transform ore into its pure dust
The furnace transform the dust into ore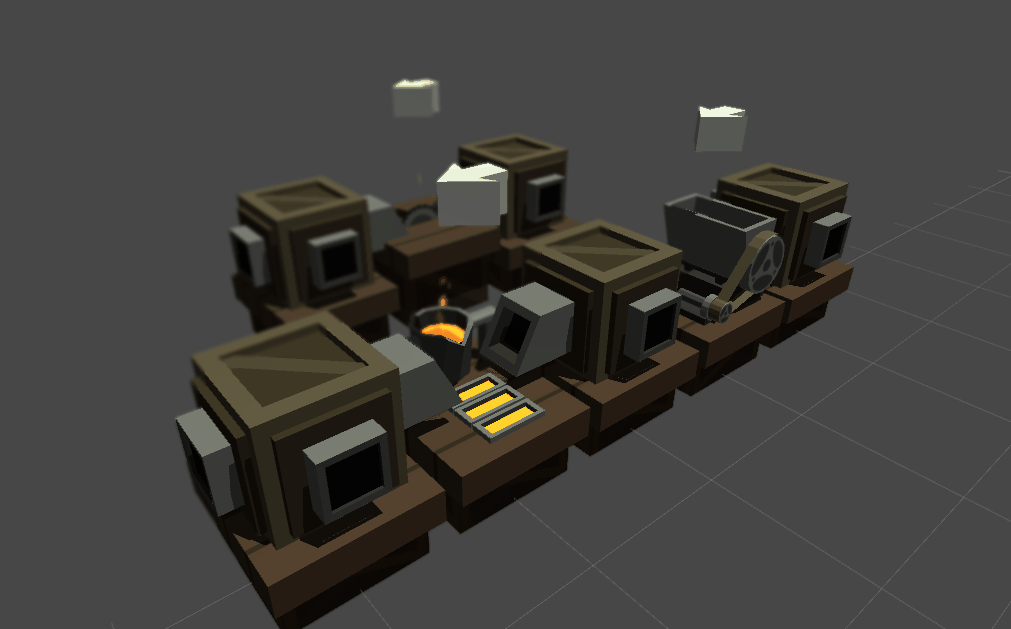 Each manufactory can be connected with each other to create a automatic process of crafting. You can use them individually but the real deal is creating your small automatic manufactory that process resource when you are not online.
You can by example put inside your chest all your Iron ore. If your chest is connected to a grinder the grinder will then process your Iron Ore into Iron Dust. Then if your grinder is connected to a furnace it will process your Iron Dust into Iron Ingot automatically.
The player will be able to own and build manufactory inside is house to process resource. Then you can combine those automatic manufactory with programed blueprint npc who run while your absence your manufactory. So you can by example program in blueprint your character to go mine resource and drop them into the manufactory so your resource will be process. You will event be able to create a npc that sell your processed resource into your shop this way new player can buy them even if your not online.